Increase Trade Show Booth Dwell Time and Engagement with a SCANTrivia Interactive Game Wall or Banner

Interactive Game Banner
The SCANTrivia platform serves as a great way to drive engagement and dwell time during trade shows or conferences. SCANTrivia prompts booth visitors to learn more about your brand by challenging them to answer a trivia question about your products and services in order to earn points. As points accumulate you decide at what level you will give away prizes.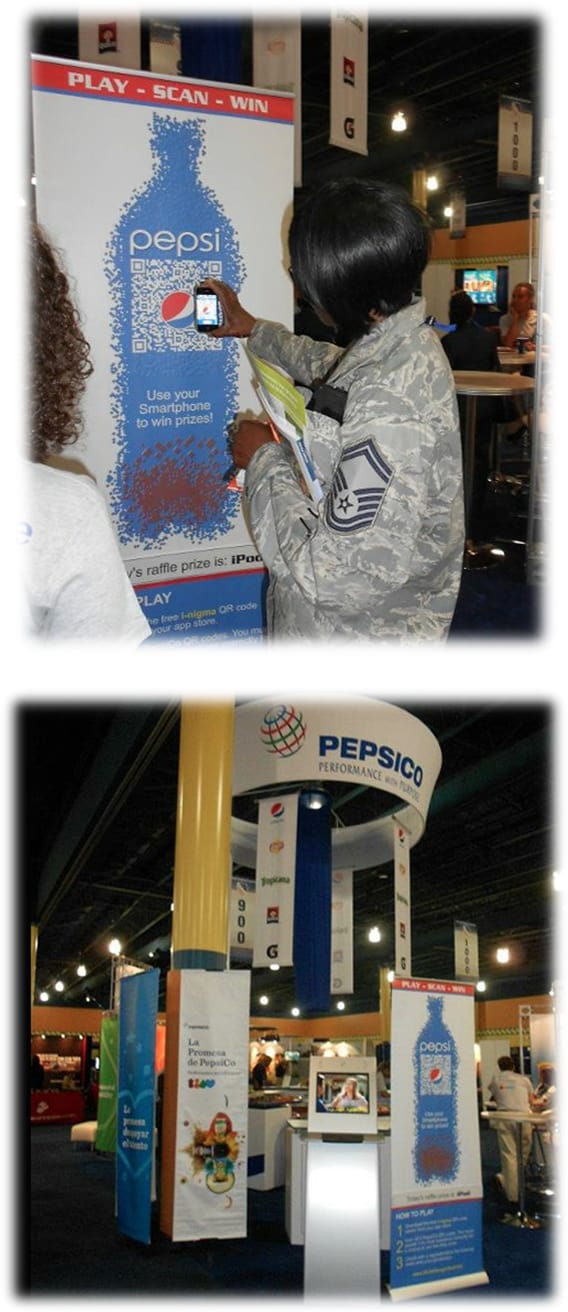 SCANTrivia Mulit-SCAN Codes
The unique value that SCANTrivia adds to your visitor's experience is our multi-scan trivia codes. The SCANTrivia platform allows you to add as many questions you want to your SCANTrivia code. This will give the users multiple tries to earn points while learning more about your brand, product or services.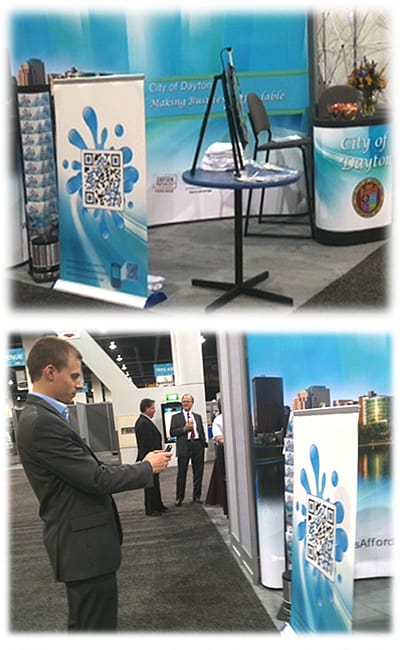 Interactive Game Wall
If you are looking to draw more attention to your booth the Interactive Game Wall is the solution. The Interactive Game Wall is a 10'x10′ wall with 30 SCANTrivia QR codes giving more visitors the opportunity to scan at the same time. The Interactive Game Wall also creates a competitive space where visitors tend to continue to fight to maintain their spot on the leaderboard.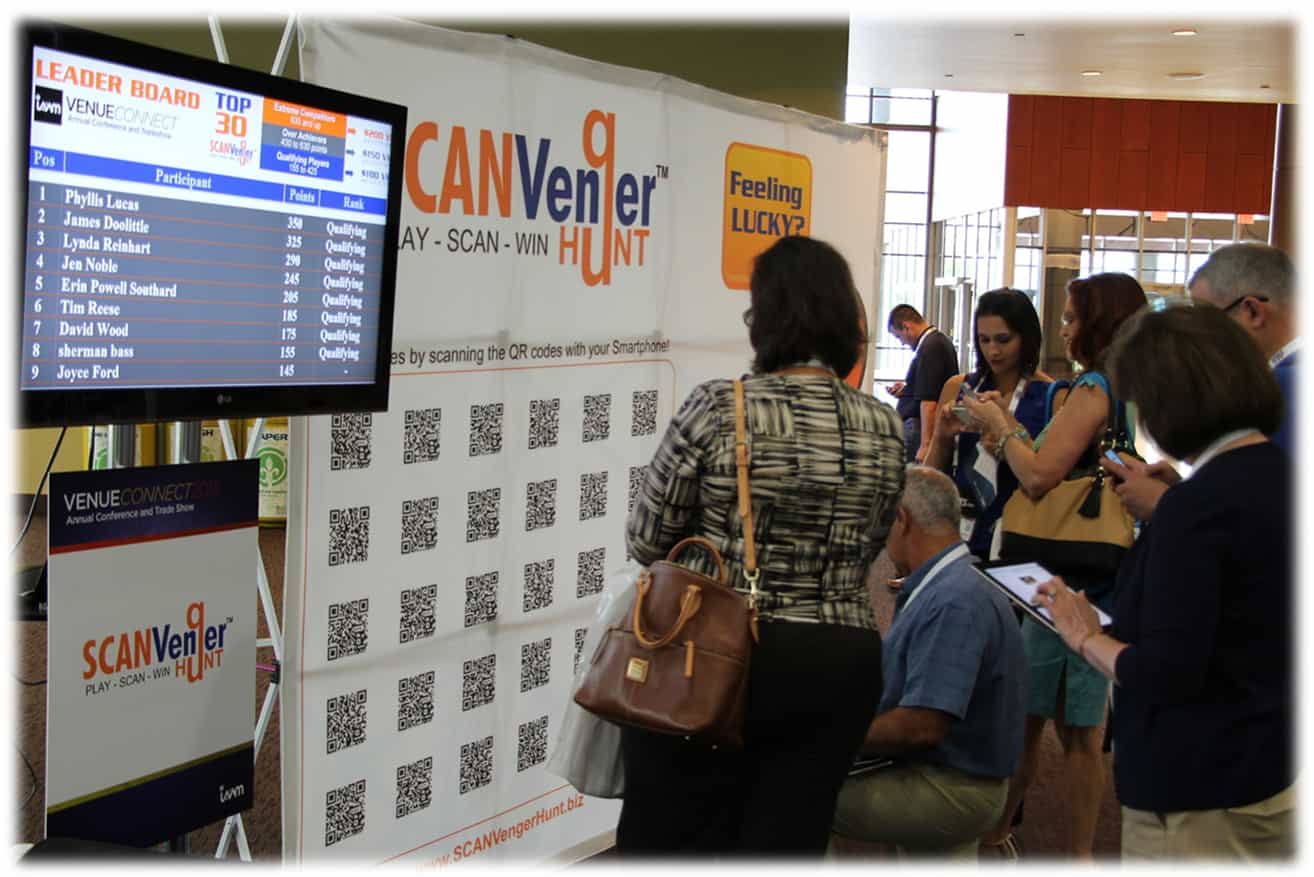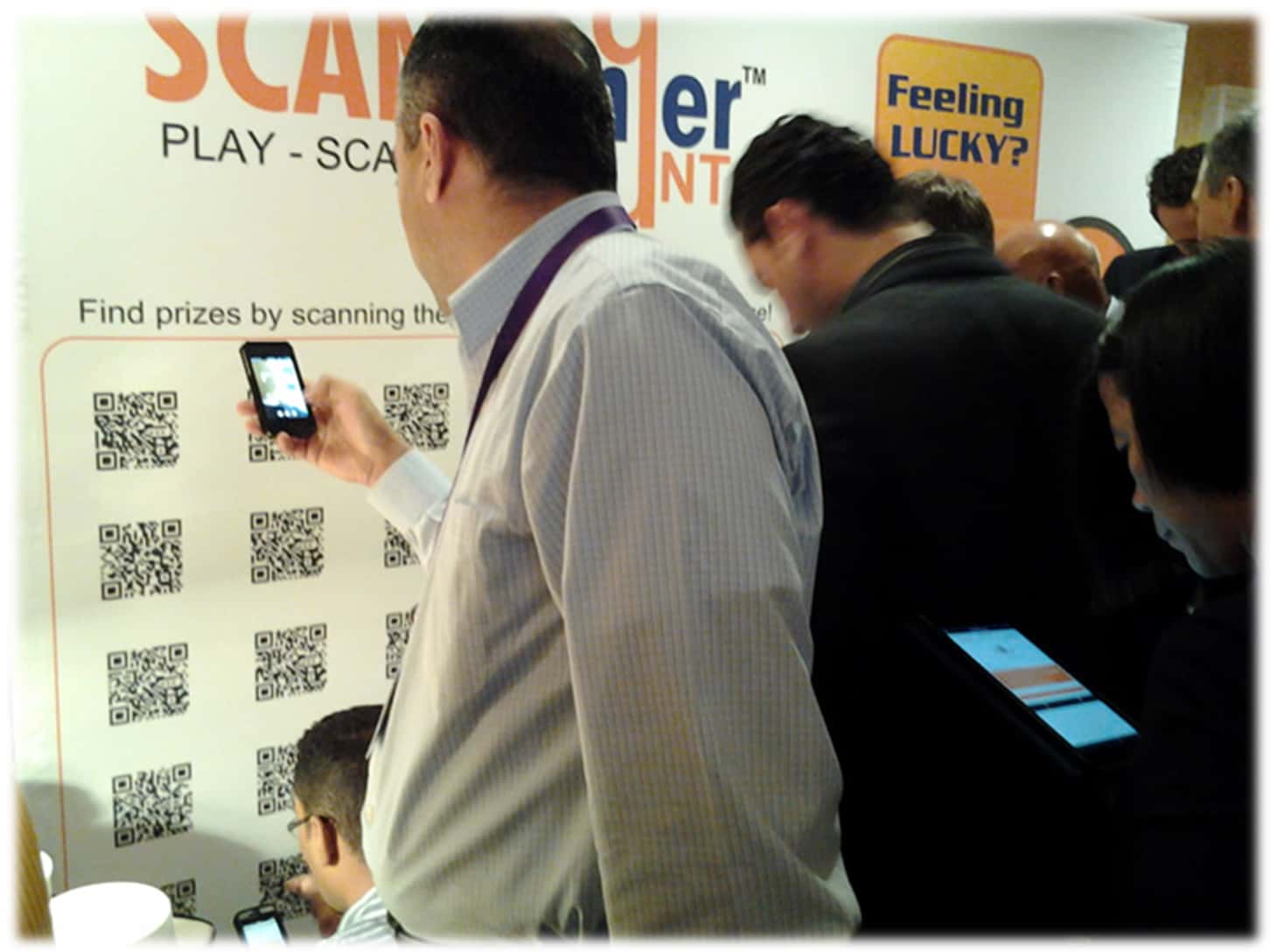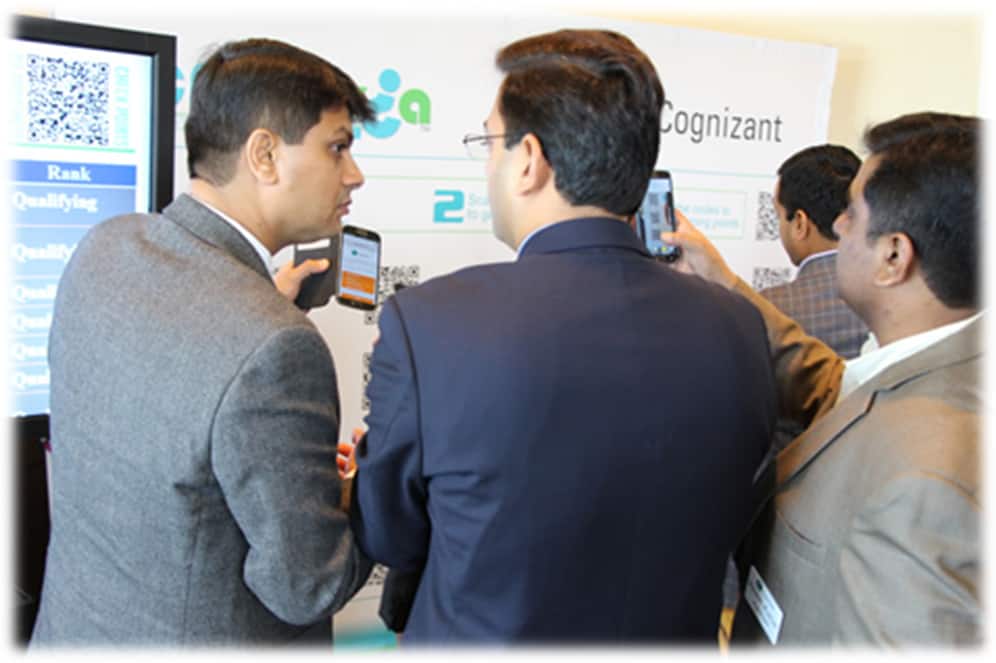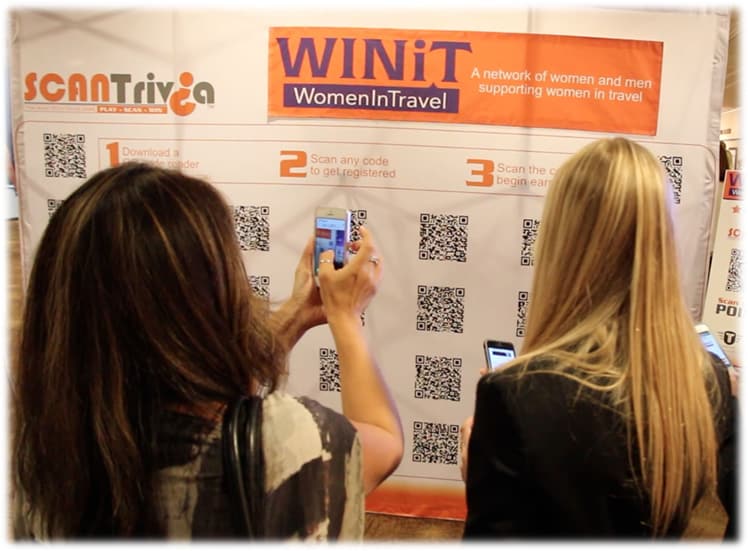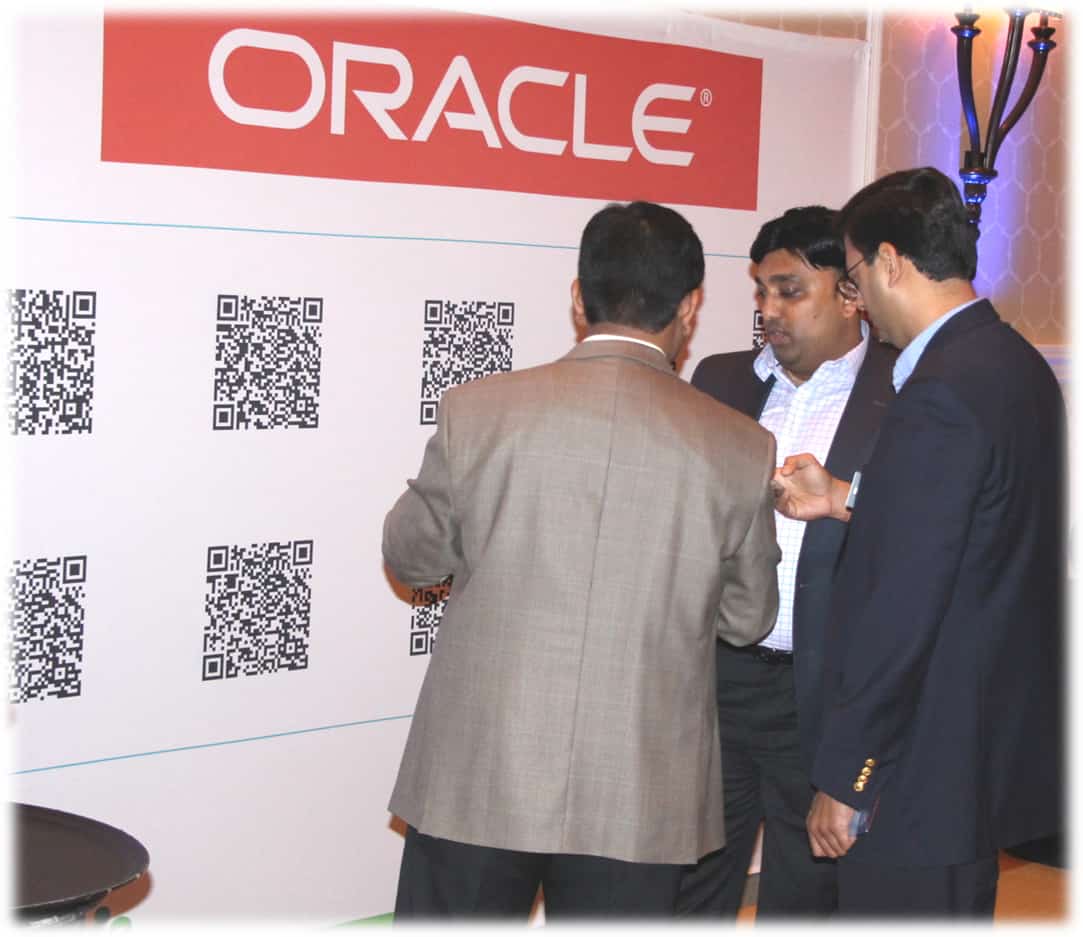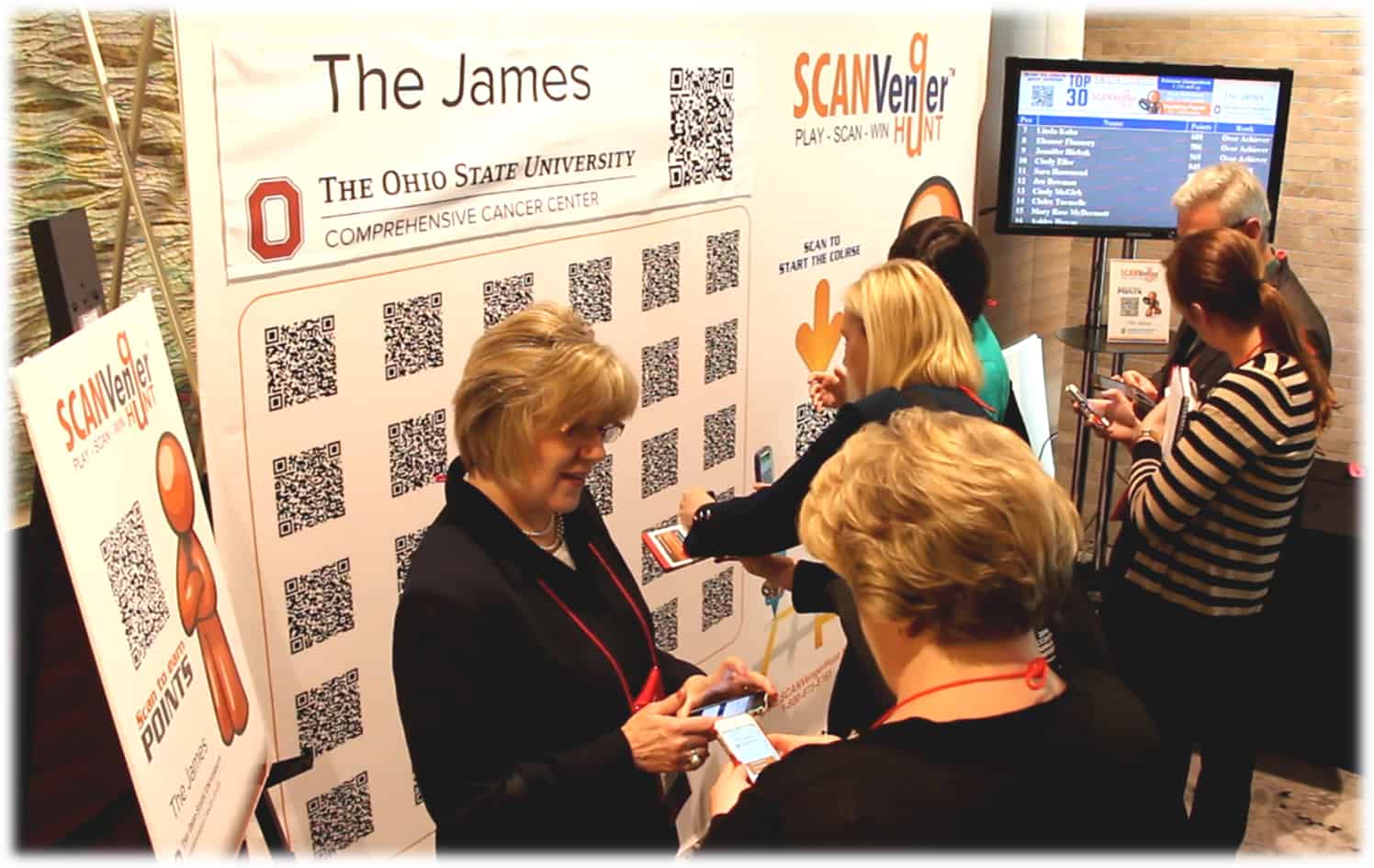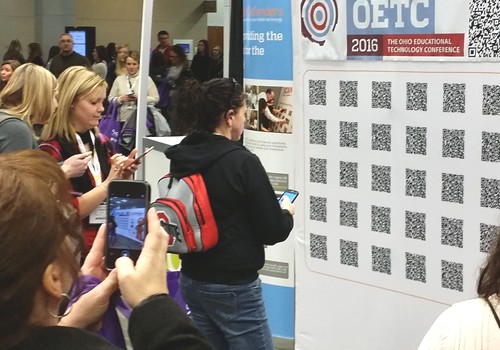 SCAN the codes below to
experience SCANTrivia
Start by downloading the SCANTrivia/SCANVenger Reader by going to SCANTrivia.net while on your phone. Download the appropriate app and begin scanning.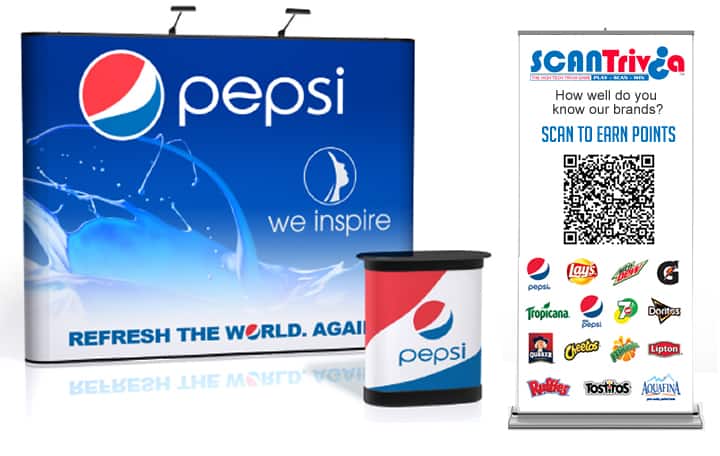 (The PepsiCo code can be scanned up to 5 times)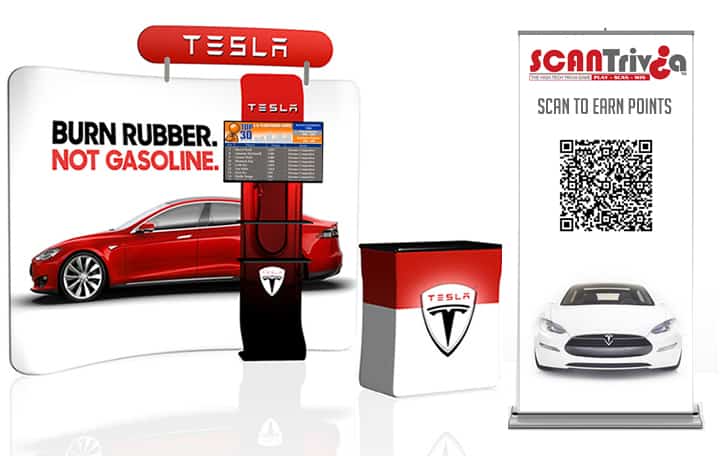 (The Tesla code can be scanned up to 10 times)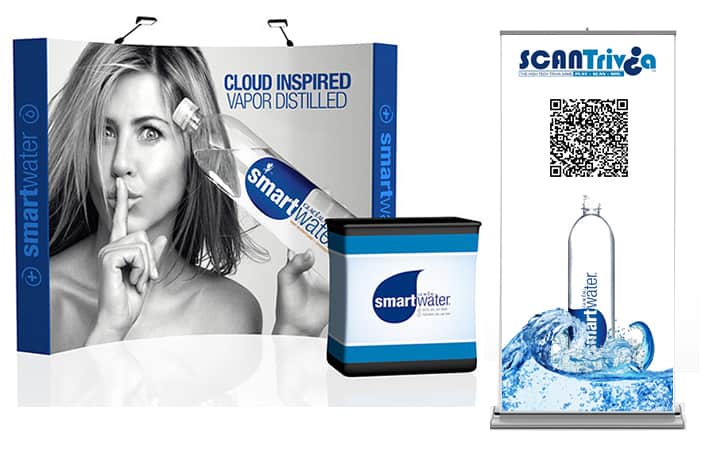 (The Smartwater code can only be scanned once)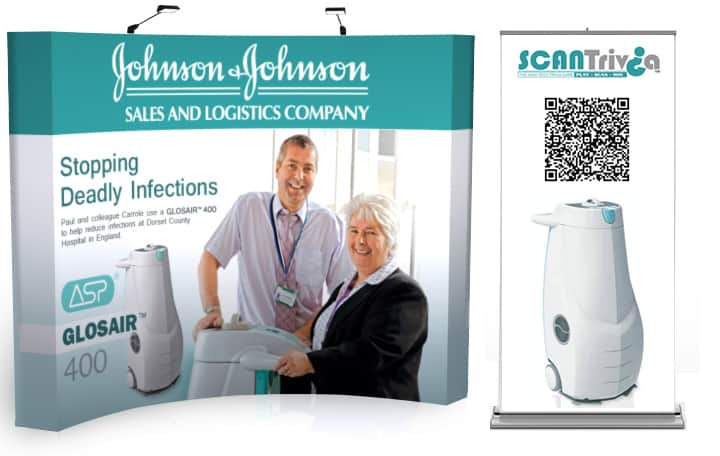 (The Johnson & Johnson code can only be scanned once)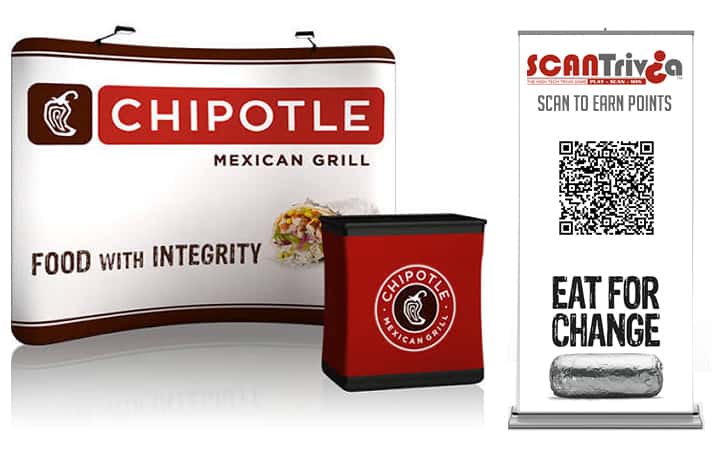 (The Chipotle code can be scanned up to 4 times)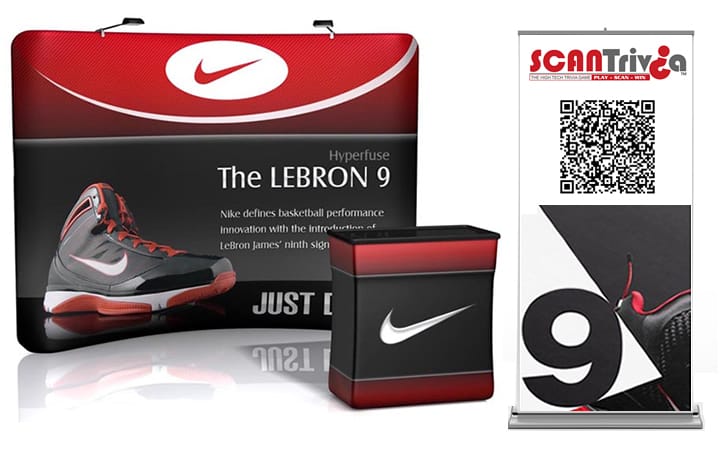 (The Nike code can only be scanned once)