WE  DRIVE  EVENT  ENGAGEMENT
Our company provides event solution platforms that drive attendee-to-attendee or
attendee-to-exhibitor engagement through game-based mechanics.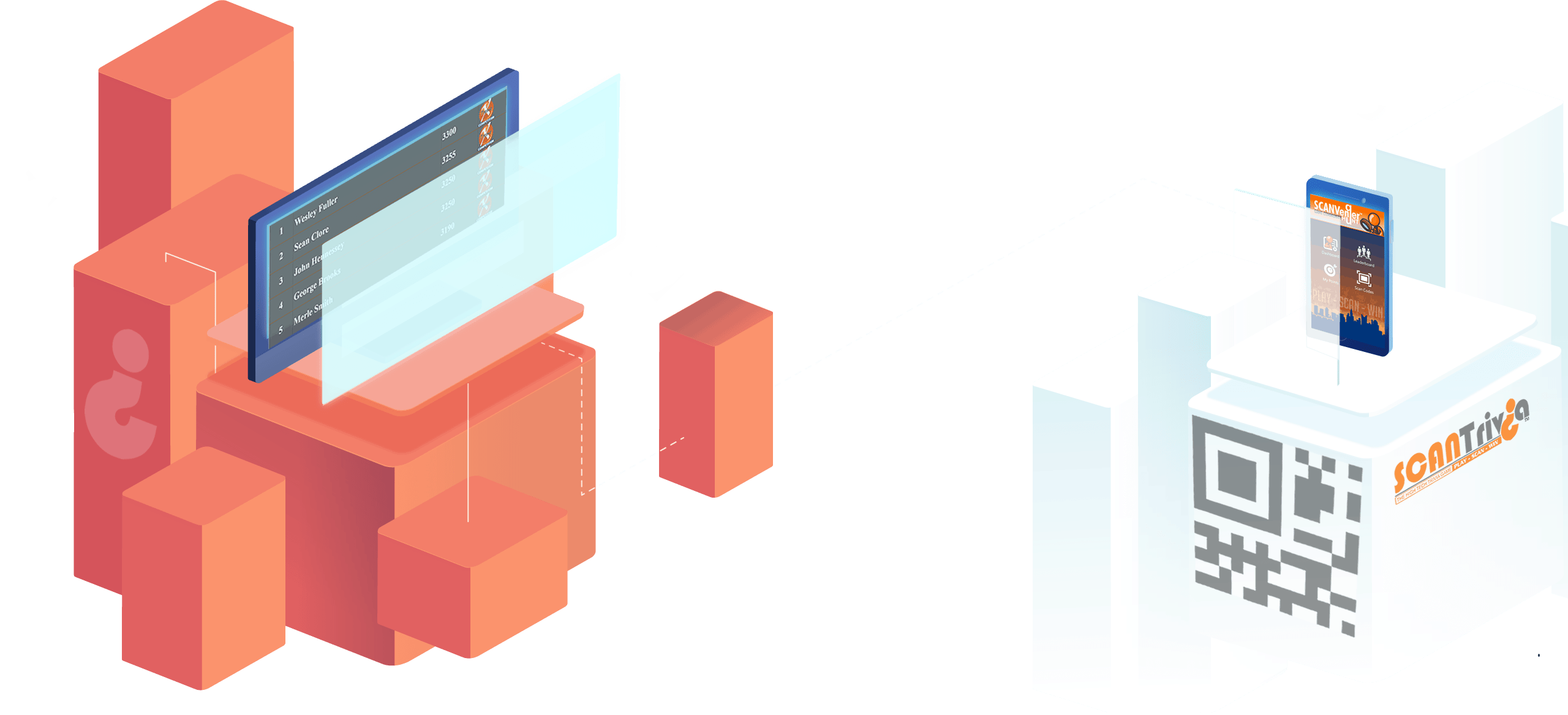 Conferences – Trade Shows – Expos – Special Events
Event Solutions for All Industries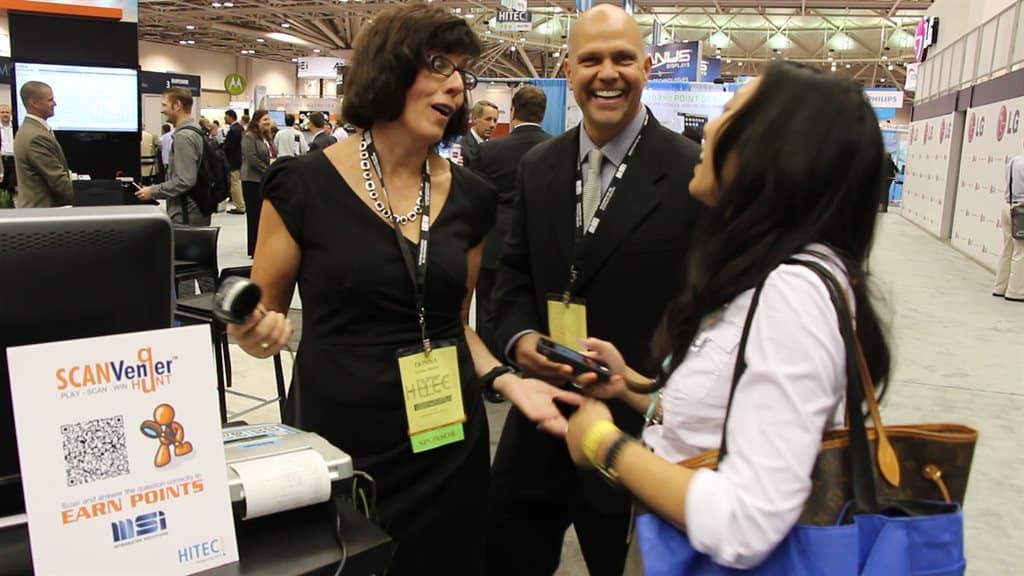 SCANTrivia drives traffic to your exhibitor booths with gamification methods that prompt engagement with measurable results.
Learn more>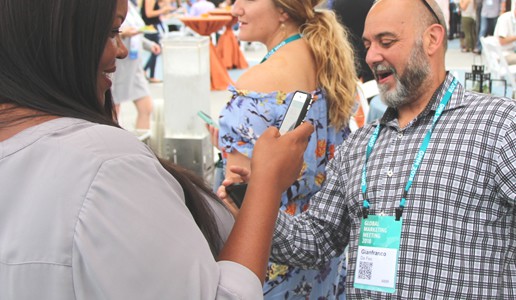 Attendee-to-Attendee Interaction
Loosen up your attendees during conferences with an ice-breaker that is sure to get the conversation going with SCANTrivia Interactive Name Badges.
Learn more>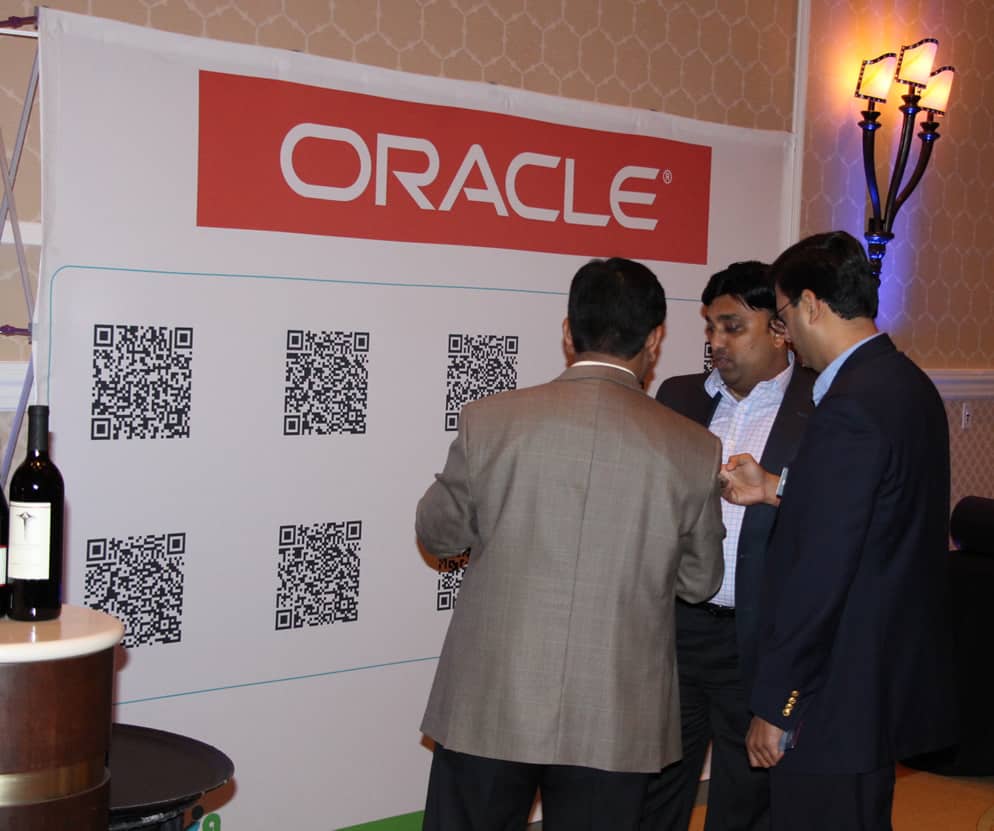 Sponsor Impressions with Measurable Data
Give your sponsors more than "eye balls" during your event. Offer them hyper-concentrated engagement with data-driven dwell-time through the SCANTrivia platform.
Learn more>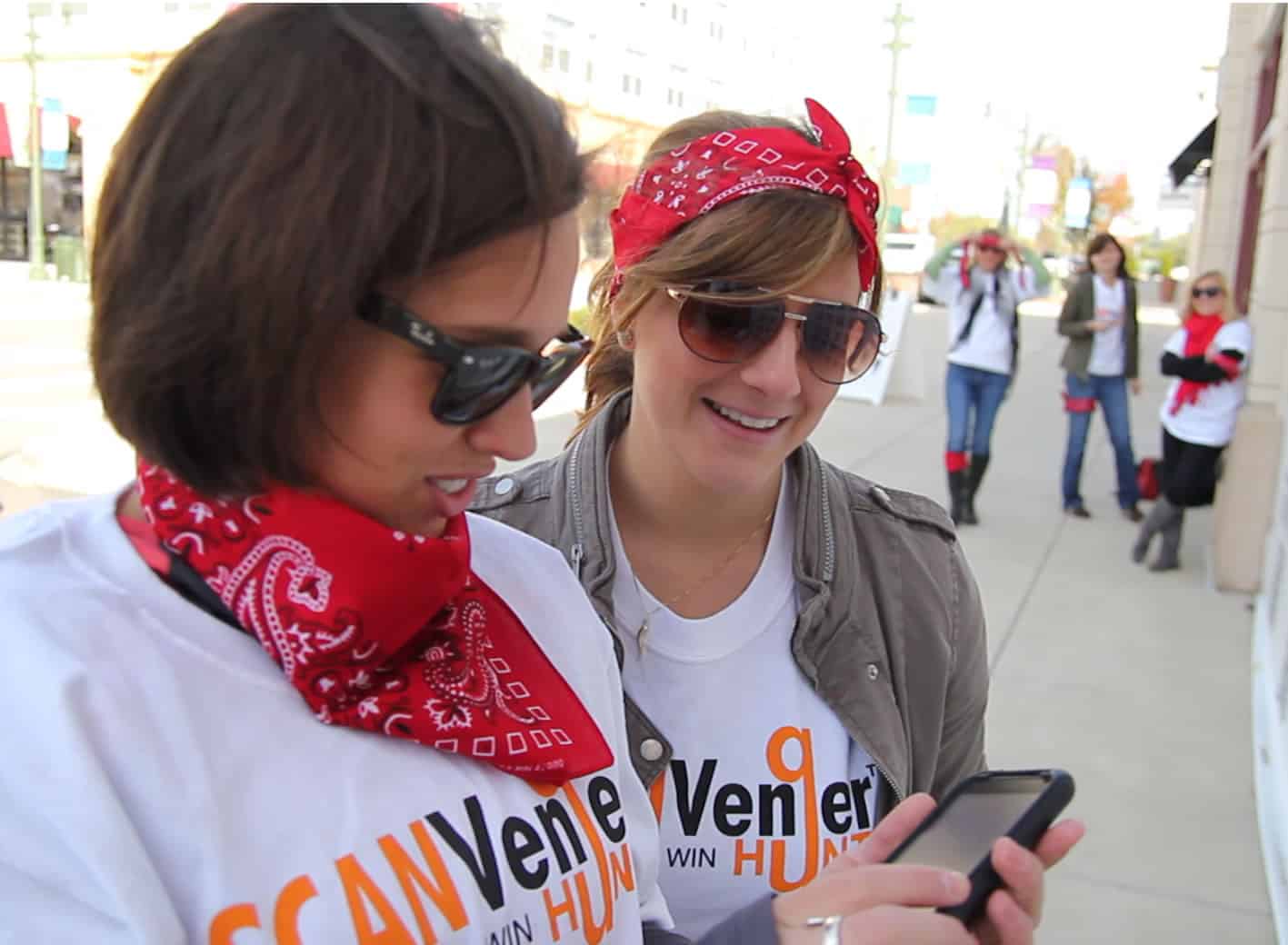 Team Building and Employee Engagement
If your company is looking for a team-building exercises that's sure to encourage cooperation by challenging individuals with content that reinforces company objectives then you've landed on the right site.
Inquire>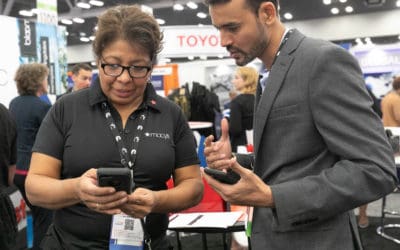 The SCANTrivia Gamification Platform Offers Event Planners 5 Reasons to Eliminate their Exhibitor Trail Maps and Punch Cards Trade Show managers and conference event planners are often looking for ways to keep their stakeholders happy during their events. Whether it's...