SCANTrivia Helps Event Planners Maximize their Events by Providing Targeted Engagement
Most events held by apartment associations are only one day therefore it's important to maximize time by driving traffic to the exhibitor booths. In the past, associations resulted in using either bingo or stamp car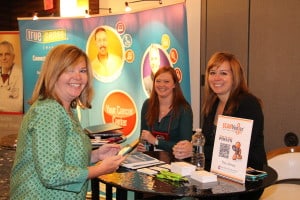 ds as a way to incentivize activity but those days are passing fast due to the integration of event applications.
Several associations around the country including the California Apartment Association and the Houston Apartment Association have utilized the SCANTrivia platform to not only drive engagement into their exhibitor halls but also to prompt engagement between the attendee and exhibitor.
The SCANTrivia gamification platform allows attendees to use their Smartphones as a means to interact with exhibitors and earn points along the way. Faced with trivia questions and challenges, the attendees have to get the correct answer in order to earn points. These points allow them to level-up into different prize categories from which their names will be drawn.
The SCANTrivia is unlike any other gamification platform because of its unique capability to drive targeted users to each exhibitor booth. This approach helps maximize time for both the user and the exhibitor by sending targeted individuals to the group during the time the exhibit hall is open.
# # #
About SCANVenger Hunt Llc:
The SCANVenger Hunt and SCANTrivia platforms provide engagement through gamification, Interactive Attendee Badges, and lead retrieval. Whether you have a conference, trade show or destination driven event our high-tech QR code scavenger hunts, lead retrieval and game components can provide quantifiable value.
Contact us to discuss how we can make gamification work for you!