THE BEST VIRTUAL ICE-BREAKER FOR ZOOM EVENTS
Combining Zoom with SCANTrivia is a New and
Unique Way to Add Trivia to Your Virtual Meetings
   Just when you thought you had seen every Zoom game that could be played during a virtual event – BAM! SCANTrivia ups the game!
How did we do it? By combining one of the most recognized ice-breaker games, 2 Truths and a Lie with one of the most used virtual event platforms for all meeting types – Zoom. Driving it all is the SCANTrivia gamification engine producing that top-tier attendee engagement-experience that our clients always expect us to deliver.
Try it out for you next event and watch as your attendees experience true interaction while having fun learning more about each other with each challenge. In fact, look for them to let their guards down as they reconnect with colleagues while making new friends as they play.
What's even better is that set up can be done in 3 easy steps.
3 STEPS:
Gather the entries from your attendees and send them to us in a spreadsheet.
Send the provided activation code to each one of your attendees to scan and enter their 2 Truths and a Lie.
Attendees will then be prompted to download their badge along with instructions and best practices for the game.
SCANTrivia Networking Badge can be used for Zoom event game segments, virtual conference receptions or use them during a full multi-day event and allow your attendees to continue to earn points.
There is no other virtual engagement tool like it. But don't take our word for it – experience it for yourself and make your next event the buzz!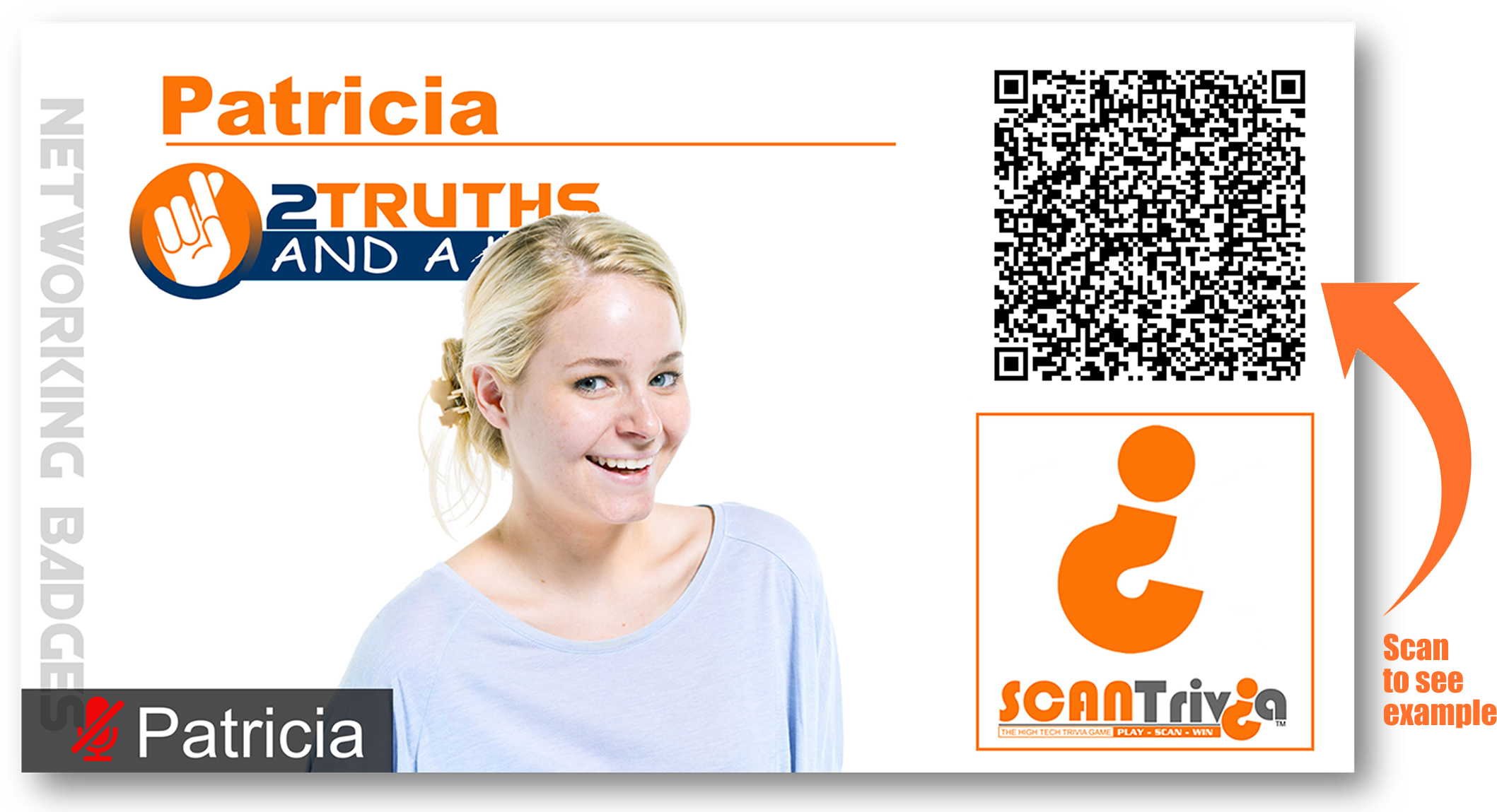 STANDARD LICENSE – $750
PARTICIPATION FEE – $1.50
Our standard license comes with Networking Badges formatted for the Zoom platform and ready to be chromakeyed as background.
The standard license will be branded with the SCANTrivia and 2 Truths and a Lie logo  on each badge, leaderboard and mobile pages.
When your participants receive their badges – they will be set up and ready to go with their 2 Truths and a Lie.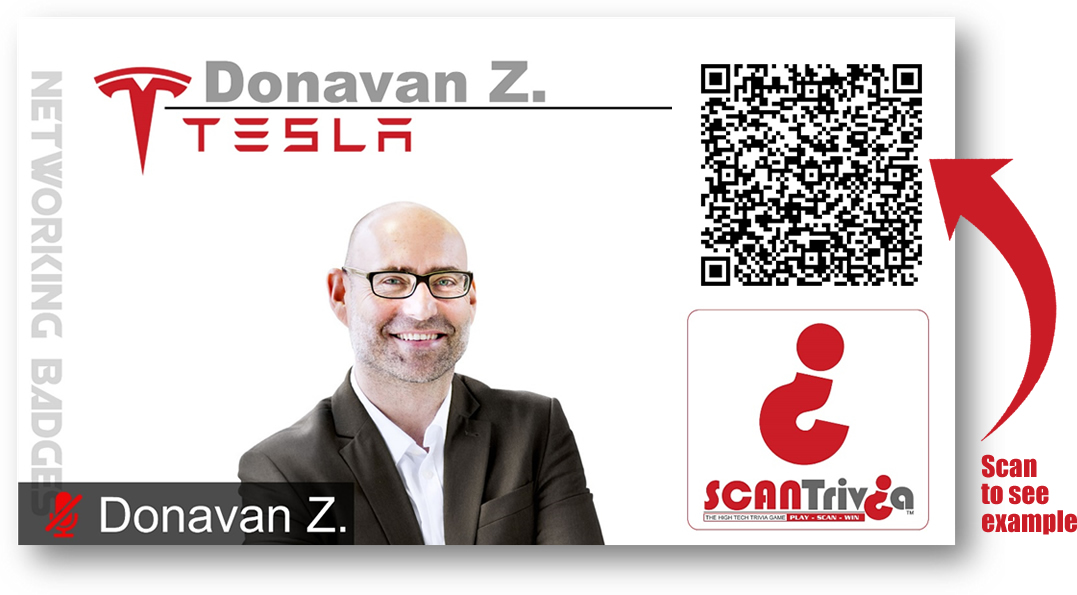 *Most Popular*
CO-BRANDED LICENSE – $1,500
PARTICIPATION FEE – $2.50
Our Co-branded license is our most popular and comes with all of the standard features along with your brand.
All of the badges along with the mobile pages and leaderboard will be co-branded  with your logo and colors.
Your Networking Badges will be formatted for the Zoom platform and ready to be chromakeyed as background.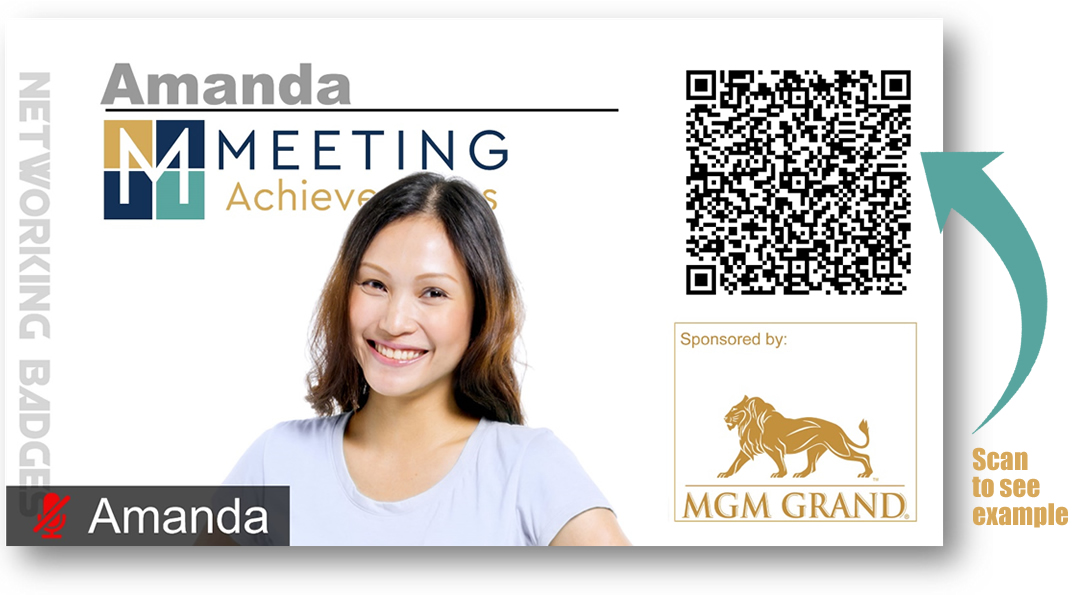 WHITE-LABEL LICENSE – $2,500
PARTICIPATION FEE – $3.50
Our White-label license allows you to present the feel of ownership to your participants.
All SCANTrivia branding will be removed and replaced with your brand. This includes all badges, mobile pages and the leaderboard.
The White-label license also includes an area for sponsors. This is a great value-add as it gives you the opportunity to offset costs while allowing your sponsor to gain more exposure.