Corporate Event Gamification that Drives Attendee Interaction with Name Badges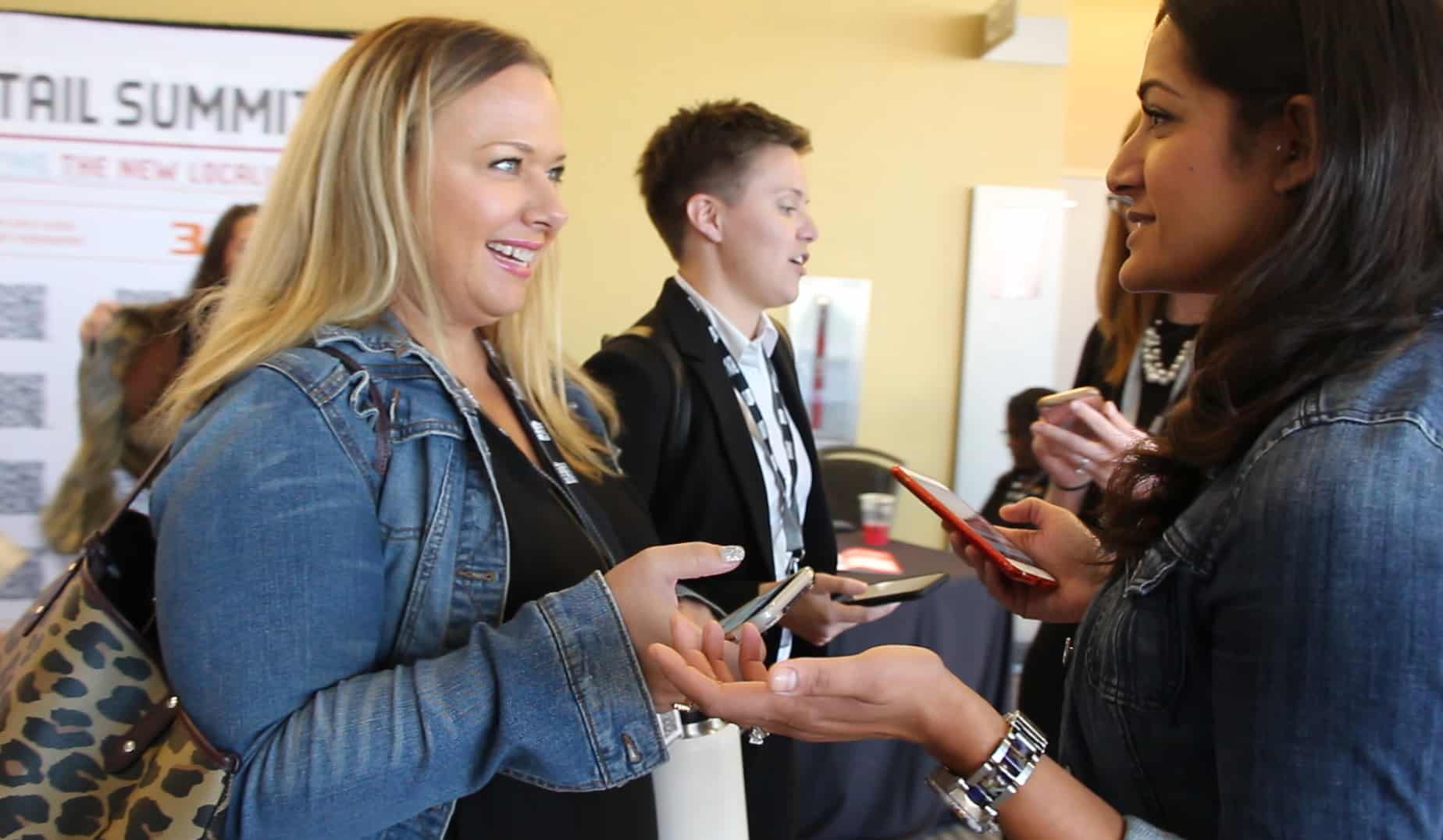 SCANTrivia Interactive Name Badges Add Value to Traditional Event Badge with Gamification
---
Columbus, Ohio: SCANVenger, a corporate event solutions company, has added a new component to their SCANTrivia gamification platform called Interactive Name Badges (INBs). The new gamification component was developed to add more value to the traditional event name badges by incorporating technology that drives interaction through game-based mechanics.
Attendees access the Interactive Name Badge by using a QR code reader found in the SCANTrivia app, the event app or using their phone's built-in reader. During the conference attendees can interact with each other by scanning their QR codes and participating in one of 3 chosen activities:
SCANTrivia – User scans a badge and is prompted to engage with other attendees when challenged with a 4 option multiple choice question.
Two Truths and a Lie – User scans a badge and is prompted to engage with other attendees when faced with Two Truths and a Lie and challenged to find the lie.
SCANMatch – User selects an item within a predetermined theme (e.g., sports, drinks, zodiac signs, food) and searches for matches of these items during the event.
All platform activities, including the exhibitor passport allow for the participants to level up into different prize drawing categories. Planners have access to an admin portal where they can draw names or extract data for reporting purposes.
Since the 2018 launch, the SCANTrivia Interactive Name Badges have been used by several corporate entities including Pfizer, illumina and TransUnion. The INBs were also licensed by Prestige Global Meeting Solutions to help drive engagements between suppliers and planners during their networking events which included 25 cities and over 500 high profile event planners.
Although the interactive name badges are primarily used to drive interaction they have also been used strictly for contact exchange. During the National Minority Supplier Development Council's annual conference, the INBs were used to allow over 6,000 attendees and over 500 exhibitors to share their contact information.
SCANTrivia Interactive Name Badges can be used in conjunction with the conference event badge or can be added to the reverse side of the badge holder. The SCANTrivia platform integrates with several well know registration platform therefore the interactive name badge codes can be printed onsite through the planner's registration platform or by the SCANVenger team and delivered to the venue.
SCANVenger is currently working on a solution that gives customers the option of purchasing through their website. The badges will be delivered electronically as a PDF document and the customer can print them prior or during their event.
---
About SCANVenger Hunt LLC
SCANVenger Hunt LLC is an mobile solutions company that provides event apps and gamification tactics to help increase engagement primarily during conferences, trade shows and expos.